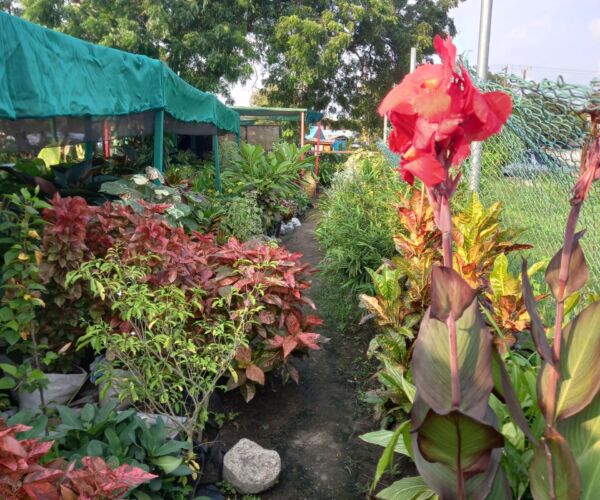 Asase Gyefo is opening new sales points across the Greater Accra Area
Safisana Ghana Ltd., the recycling plant which produces Asase Gyefo Premium Organic Fertilizer, is opening up new sales points across the Greater Accra Area, for farmers, landscapers and home gardeners to come and pick up the compost. Bags contain 30kg of compost, but at most of the sales points, the compost is also available in smaller quantities.
These are the new sales locations:
Safisana Ghana Ltd.
Location: 1 kilometer from Tema-Motorway underbridge, Adjei-Kojo Ashaiman,
GPS coordinates: 5.68345, -0.04932
Tel.: 030 2972380
KY Gardens
Location: Flower Pots Junction, Spintex – East Legon under bridge
Tel.: 024 648 2508
Sam Rich Jordan Gardens
Location: Hospital Road, Tema, near Tema General Hospital, opposite Top Up Pharmacy
Tel.: 059 918 2874
Trust Flowers
Location: Opposite Fiesta Royale Hotel
Tel.: 024 499 8678
Doe's Horticulture Garden
Location: GIMPA road
Tel.:  059 9182874
Pat's Gardens
Location: GIMPA Road
Tel.: 054 780 3726
Wisdom Gardens
Location: Airport Hills, opposite Military Cemetery
Tel.: 054 181 8078
Pink Petals
Location: Opposite Ghana Atomic Energy Commission
Tel.: 055 863 5708
Michel Camp Farmers Association
Location: Michel Camp, Unnamed Road, Tema
Tel.: 024 747 6118 / 027 129 3570
Watch the vlog
at the Ghana Garden and Flower Show 2022
Also want to try Asase Gyefo on your land? Contact us for support.